Stadium
Aztec Stadium is designed to meet the needs of the entire San Diego community. This year-round entertainment destination and serve as a hub of community engagement and Aztec pride.
Designed to achieve LEED Gold certification, the 35,000-capacity stadium with flexibility to expand will serve as the home for Aztec Football. SDSU will work with partners in the tourism industry to secure opportunities to host NCAA championships, international soccer, concerts, festivals, high school sports, and other entertainment events.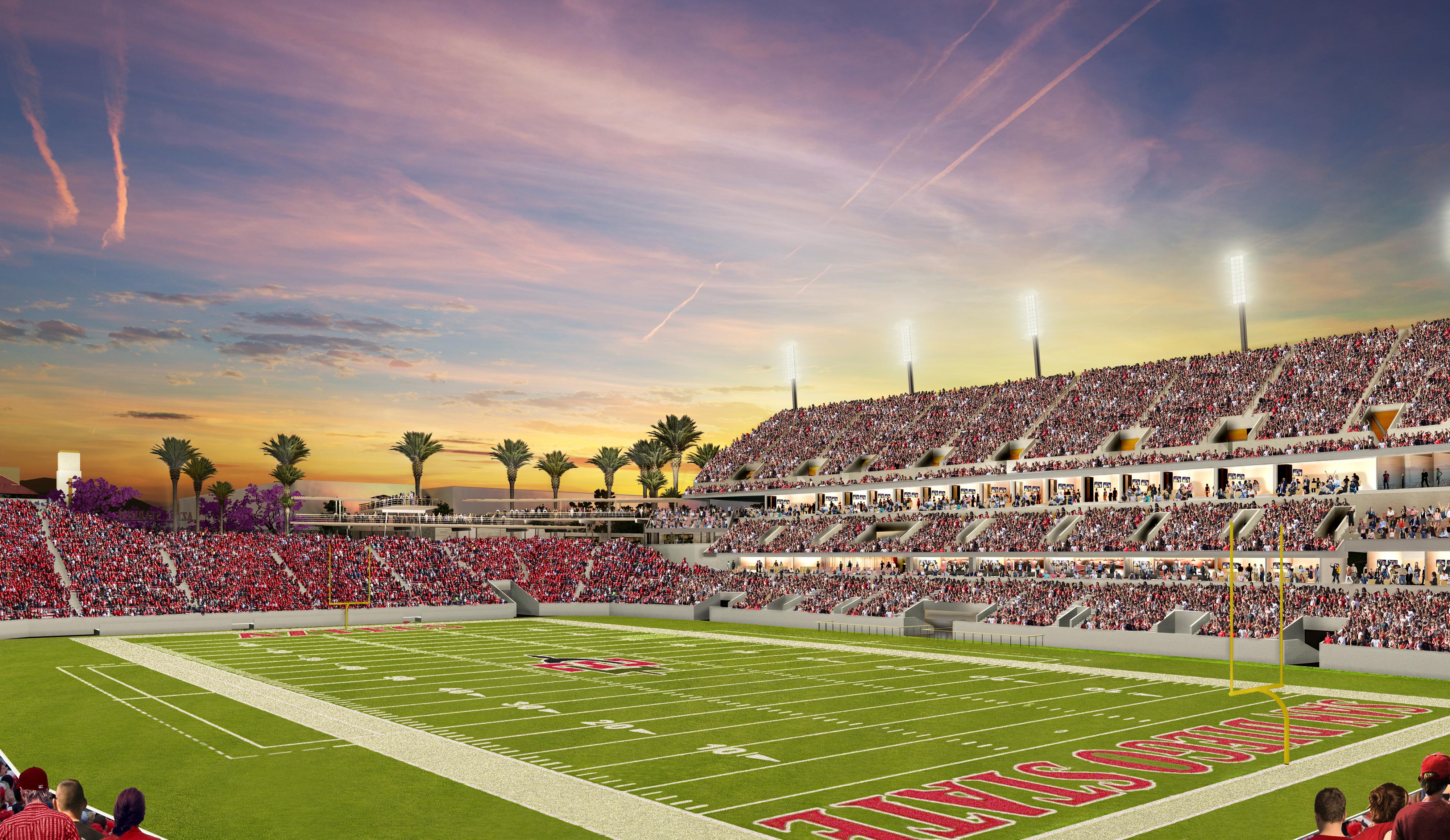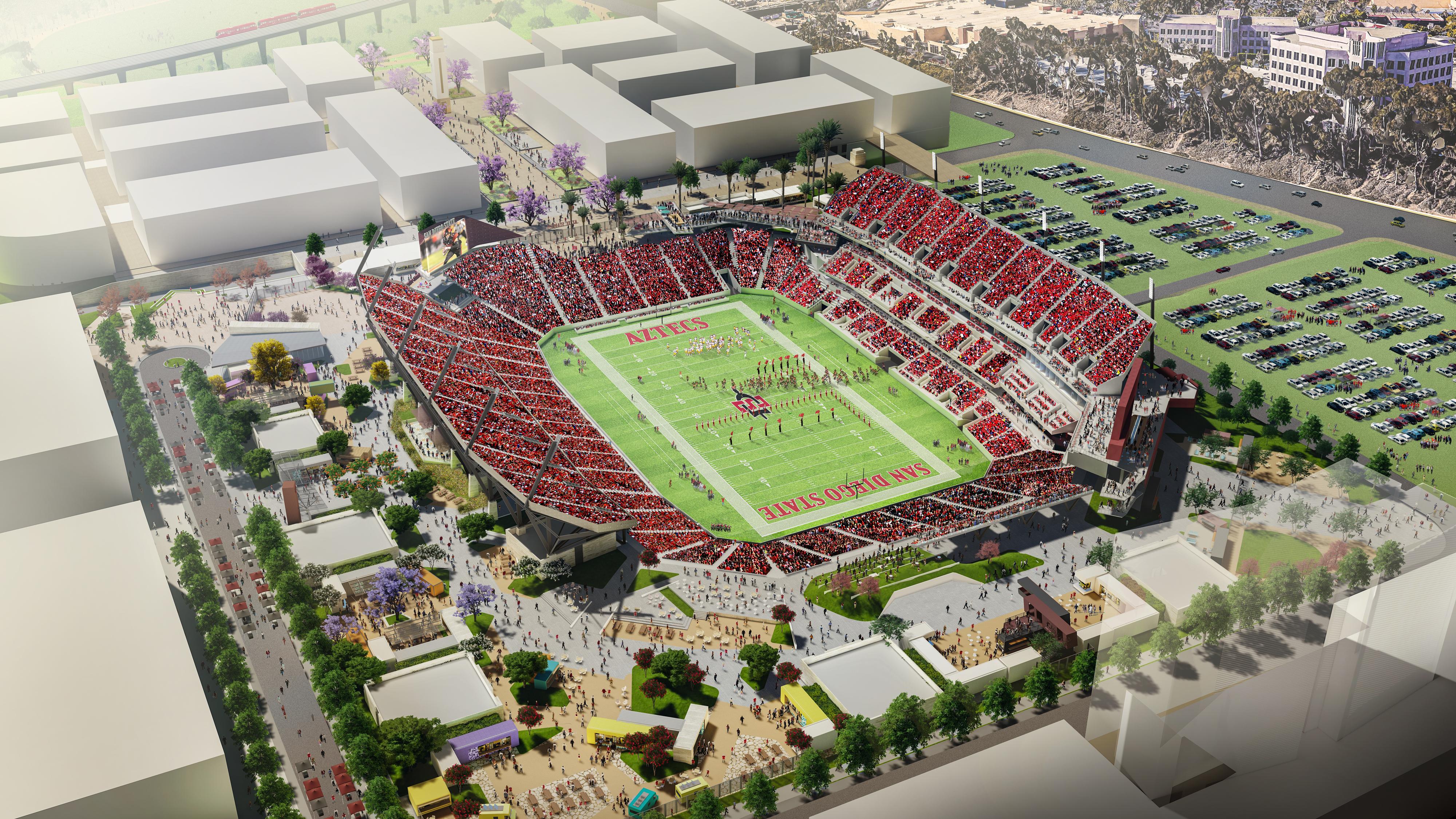 Located immediately west of the stadium, Tailgate Park will be constructed as an active park that can be converted to temporary parking during major stadium events.
For information related to seating options, ticket prices, and more, visit the Aztec Stadium website.