Innovation District
The SDSU Mission Valley Innovation District will enable the university and its partners to help people expand their livelihoods, create new career pathways, and expand our region's capabilities when it comes to finding solutions through research and development across the many growth sectors in San Diego.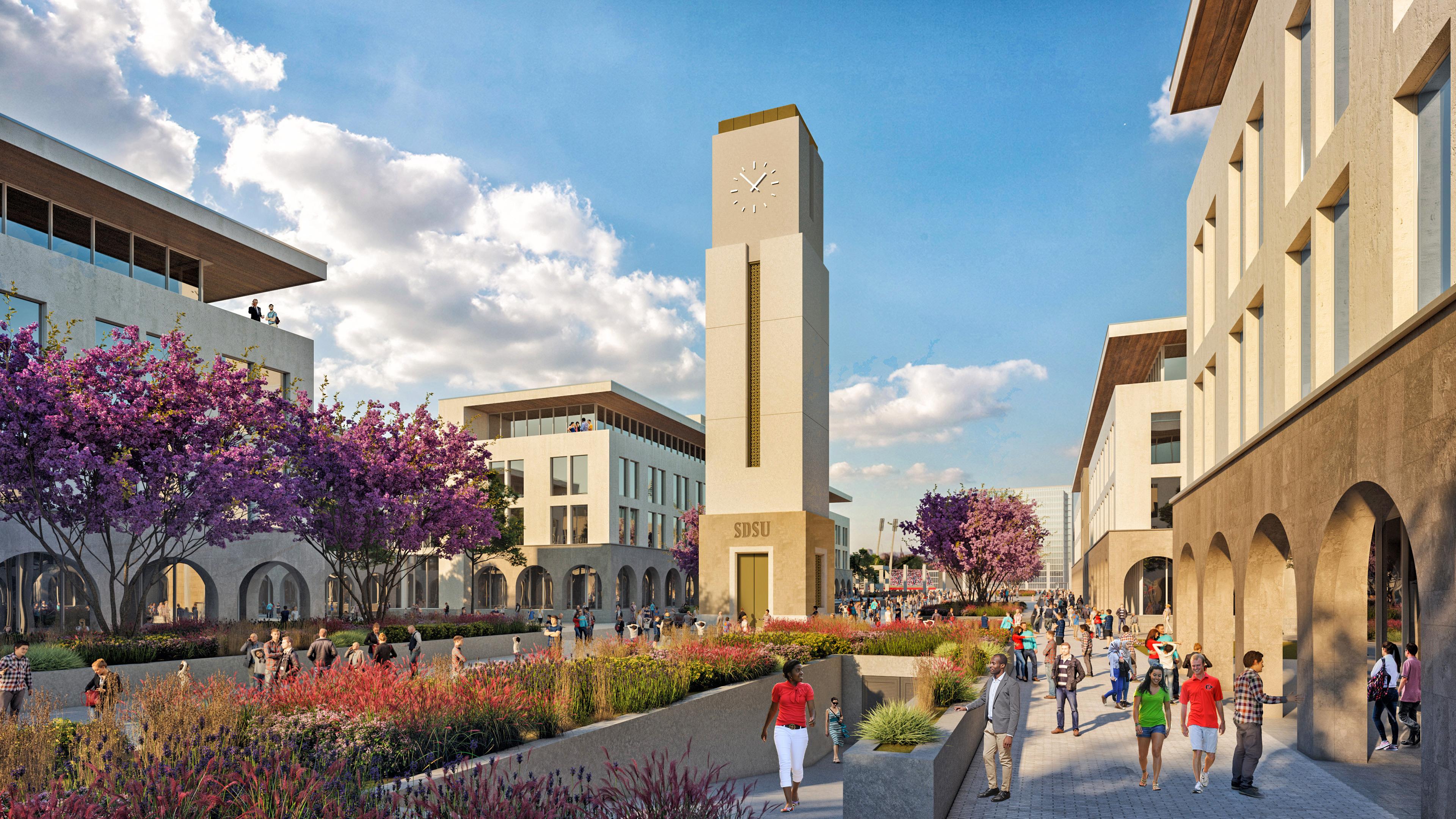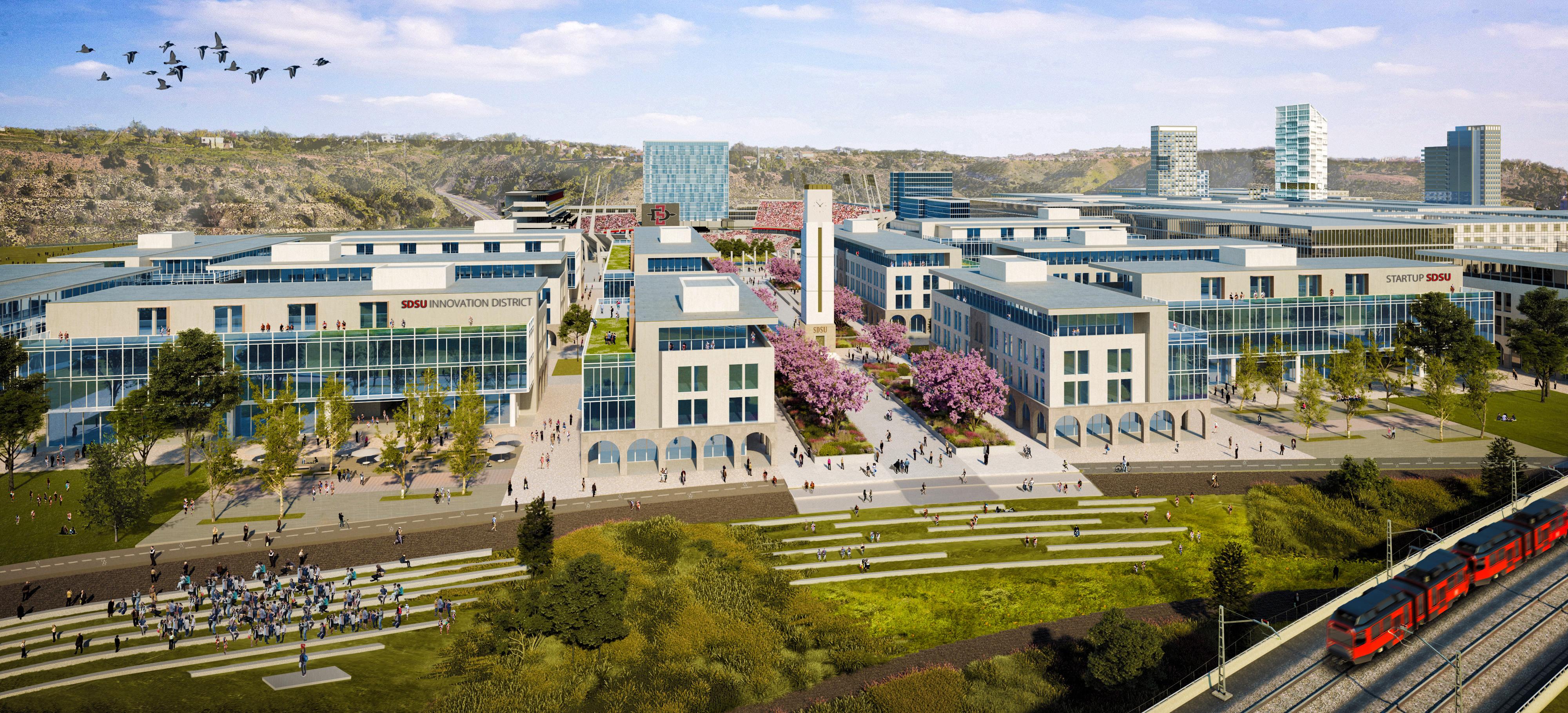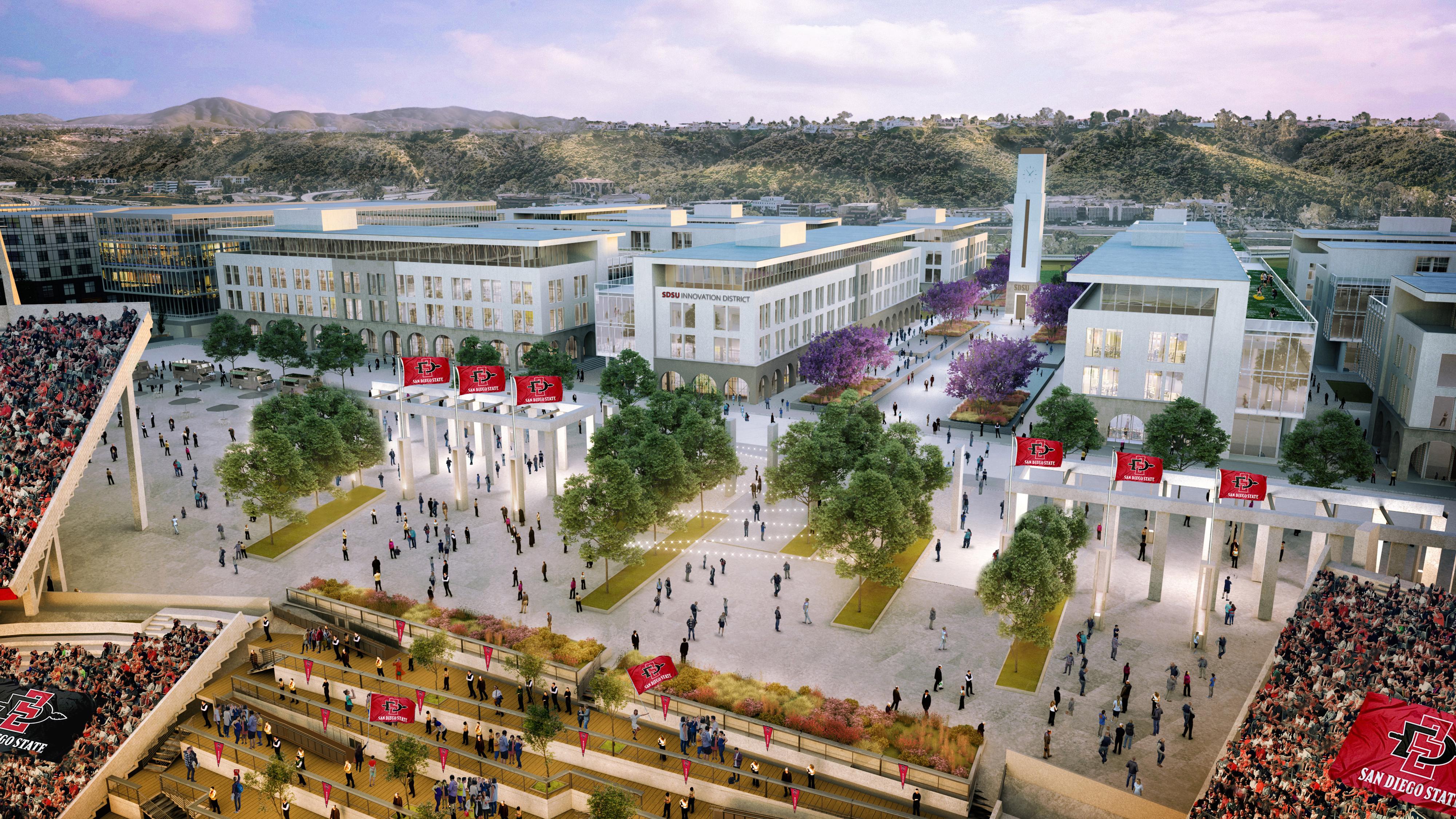 The Innovation District will include roughly 1.6 million square feet of campus/office space located adjacent to the stadium to activate the space and create an incubator-like feel to the area. In partnership with public-private partners, the Innovation District will provide modern facilities for SDSU's researchers and create more opportunities for public engagement and interaction with industry partners.
Developed primarily through public-private partnerships, the Innovation District will facilitate internships, create new educational experiences, inspire ideas, advance technology, and foster new research.

The Metropolitan Revolution: The New Geography of Innovation
Brookings Institution