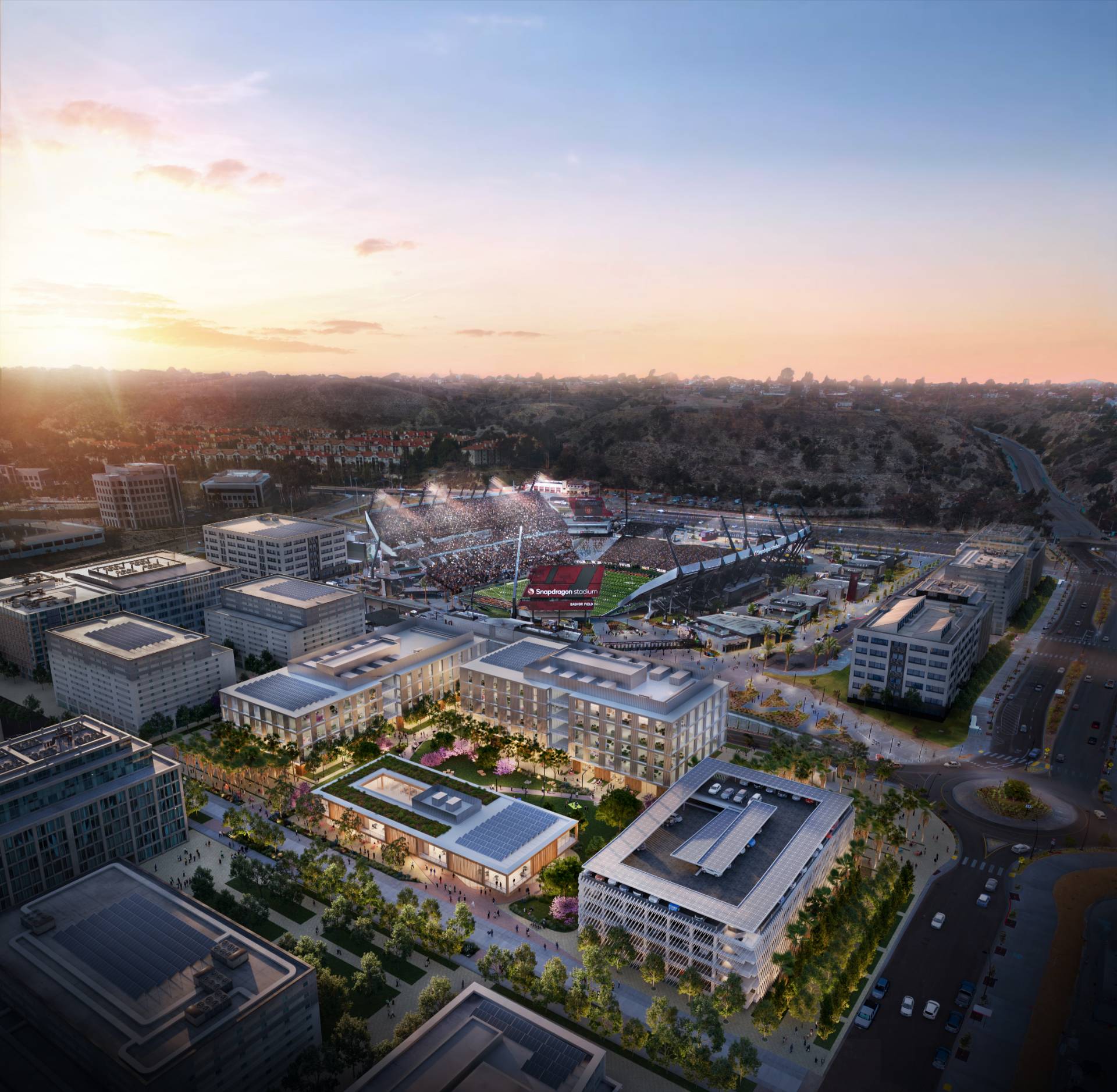 a hub for innovation
The SDSU Mission Valley Innovation District will enable the university and its partners to help people expand their livelihoods, create new career pathways, expand our region's capabilities, and design new solutions to important problems facing our community and the world.
The SDSU Innovation District will include roughly 1.6 million square feet of office, technology, and research space located adjacent to the stadium to activate the space and create an incubator-like feel to the area. In partnership with public-private partners, the Innovation District will provide collaborative research partnerships and create more opportunities for public engagement and interaction with public and private industry partners.
Developed primarily through public-private partnerships, the SDSU Innovation District will facilitate internships, create new educational experiences, inspire innovative discoveries, advance technology, and foster new research.
Ready to Innovate
In March 2023, LPC West was chosen to complete the first innovation district project at SDSU Mission Valley. The project will deliver approximately 315,000 square feet of leading-edge facilities for research and innovation in three buildings in the northeast portion of the site area. LPC West will also construct two parking structures to support innovation district uses as well as nearby Snapdragon Stadium events.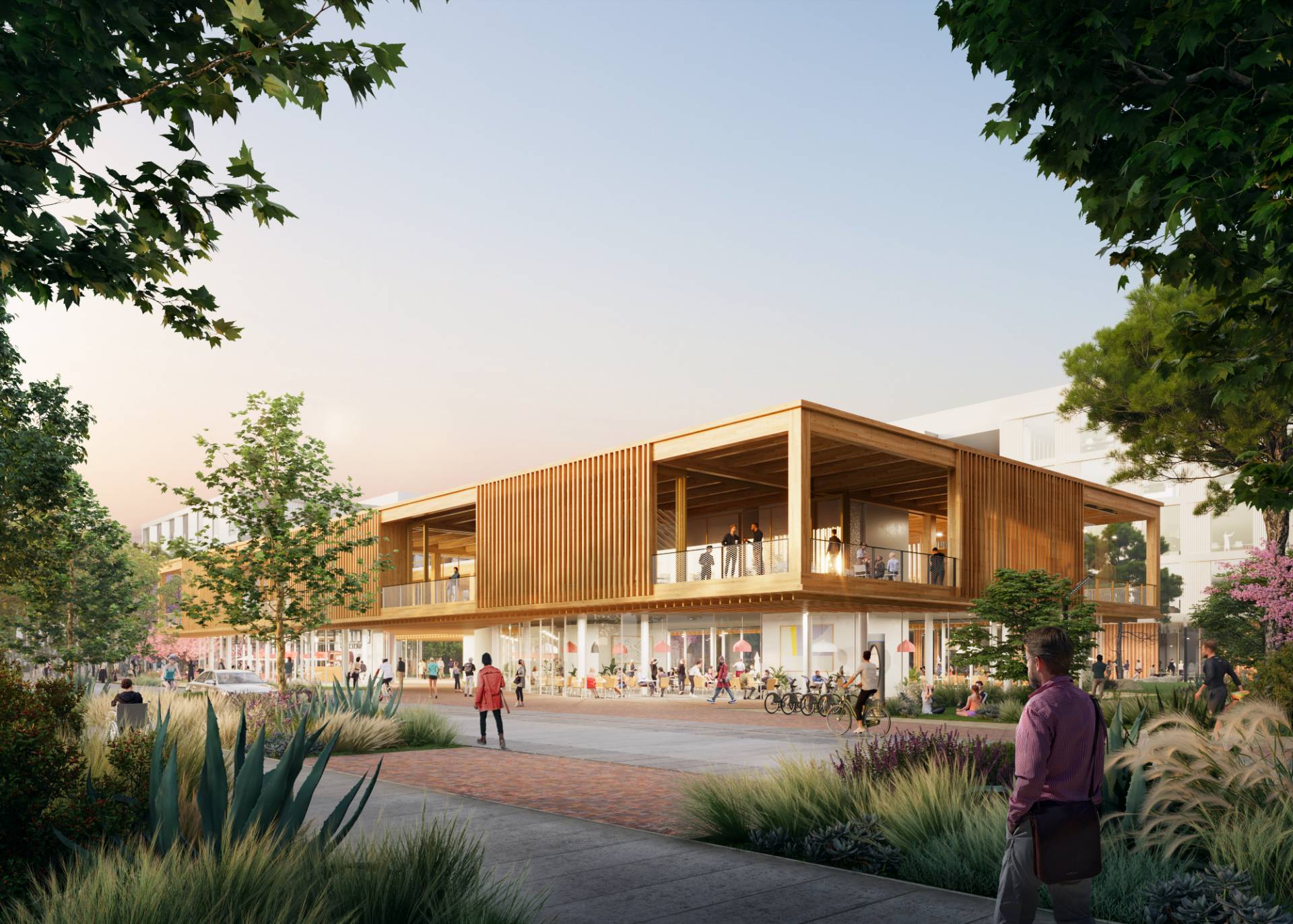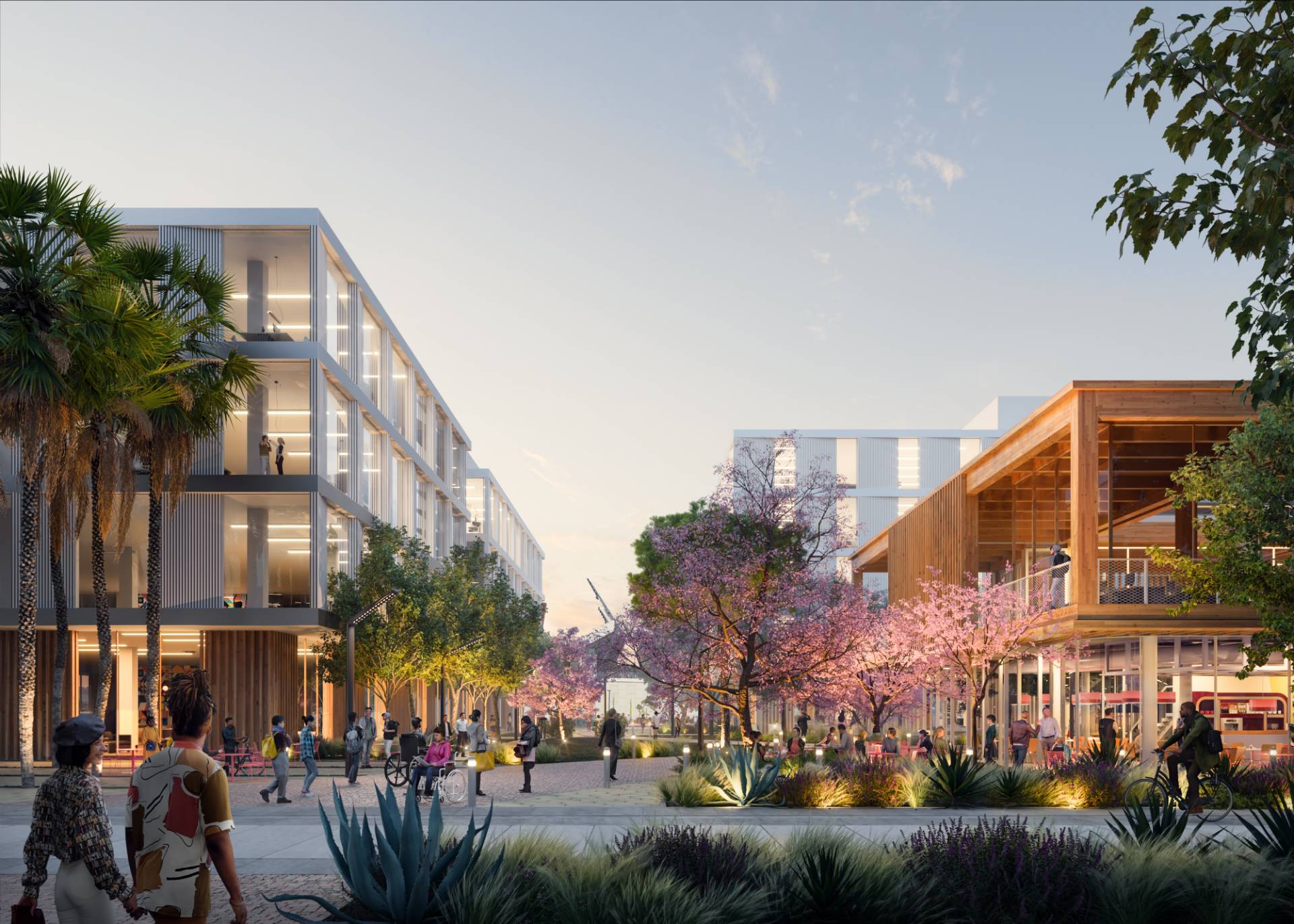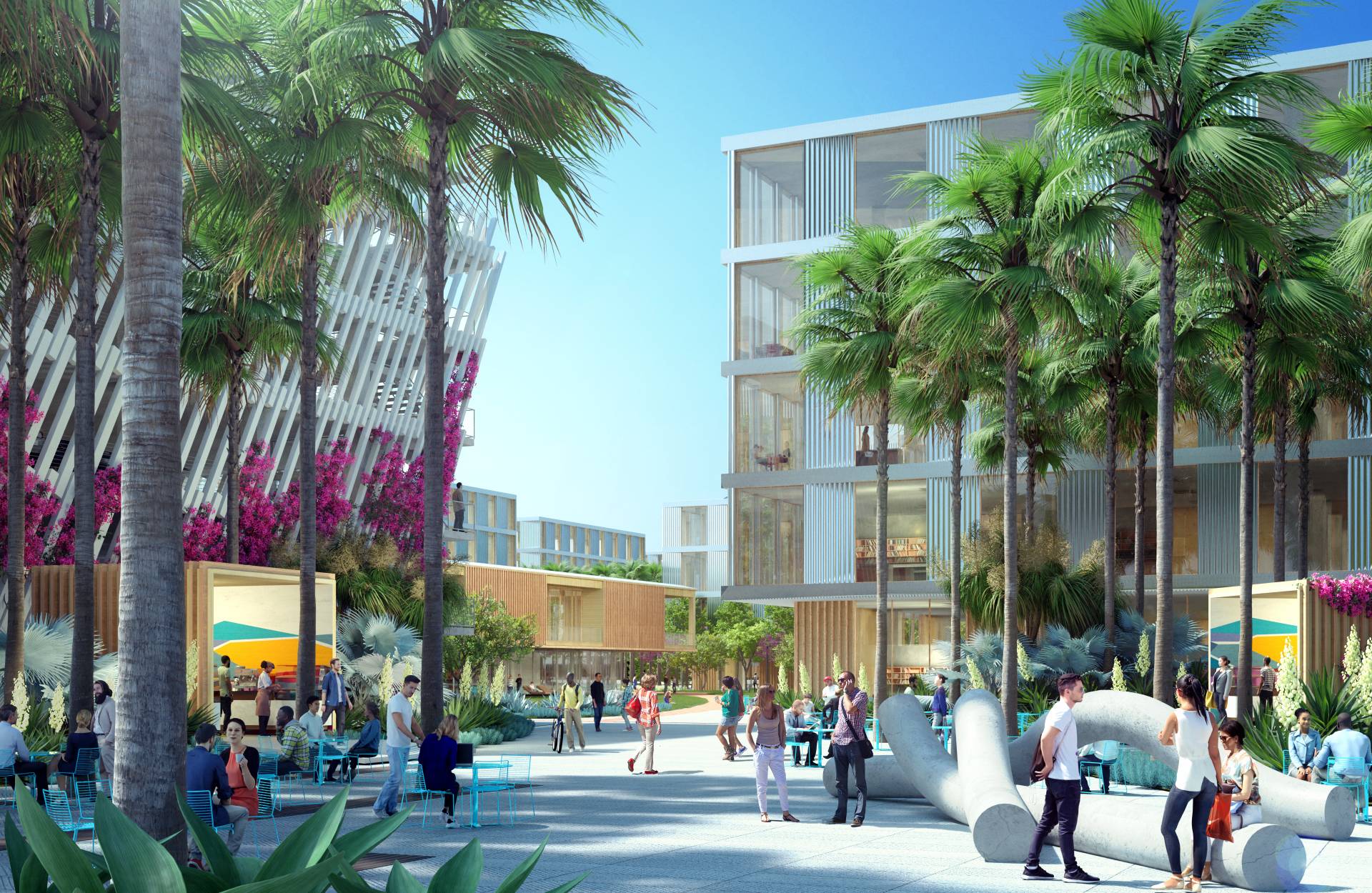 OLDER INFORMATION
An Innovation District 101 Webinar was held in November 2020. Take a look at the recording to learn about the foundation for future planning for the SDSU Innovation District at SDSU Mission Valley.